{This post may contain affiliate links. That means that I earn a commission if you make a qualifyingpurchase through my links (such as Amazon), but it does not change the price that you pay. For more information, please see my disclaimer page.}
Natural Living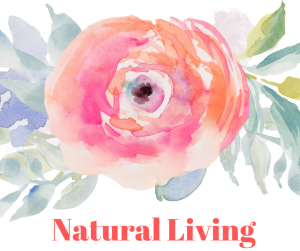 We as a family view natural living as good stewardship of the bodies that God has given us.
"… do you not know that your body is a temple of the Holy Spirit who is in you, whom you have from God, and that you are not your own?"

1 Corinthians 6:19
Many of the chemicals used in products today (from cleaners to personal care products to the food eaten) have not been tested to see the effects on our health, and the ones that have have been shown to cause a myriad of health issues.
Why Bother With Natural Living?
No, we cannot control everything that our family is exposed to, but we do what we can.
Sadly, a common opinion today is that since we cannot control everything there is no point in trying at all.
I love this quote:
"As a mother, my job is to take care of the possible and trust God with the impossible. "
Ruth Graham
That is my aim. To do what I can, what God has called me to, and trust Him with the rest. I cannot completely eliminate my family's exposure to toxic chemicals, but I can do a lot to minimize it.
As Christ followers we are to be different from the world, not go with the flow and to be stewards of the earth that God created. 
My Posts on Natural Living