Faith in God has been an important part of my life. I do not know how I would have come through trials without it.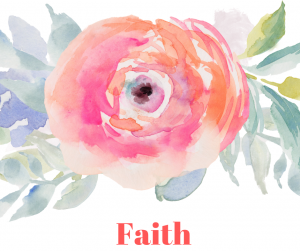 On this page you will find my posts relating to faith, and learn more about what I believe.
Faith Related Posts
Statement of Faith
I believe in God the Father, Almighty, Maker of heaven and earth:
And in Jesus Christ, his only begotten Son, our Lord:
Who was conceived by the Holy Spirit, born of the Virgin Mary:
Suffered under Pontius Pilate; was crucified, dead and buried: He descended into hell:
The third day he rose again from the dead:
He ascended into heaven, and sits at the right hand of God the Father Almighty:
From thence he shall come to judge the quick and the dead:
I believe in the Holy Spirit:
I believe in the holy church: the communion of saints:
The forgiveness of sins:
The resurrection of the body:
And the life everlasting. Amen.
I believe that the Bible is God's own inspired word and not of man.
I believe that God made the earth, and in 6 days as described in Genesis.
This site is non-denominational.