{This post may contain affiliate links. That means that I earn a commission if you make a qualifyingpurchase through my links (such as Amazon), but it does not change the price that you pay. For more information, please see my disclaimer page.}
Essential Oils-a Great Way to Make Your Home Smell Good Naturally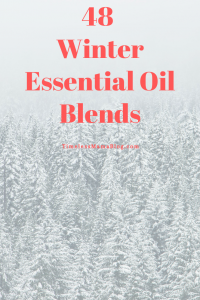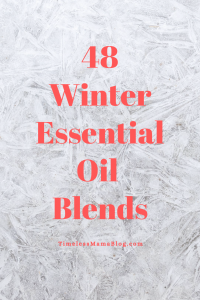 If you have been on my blog much before, you know that I like to do things naturally. That includes making our home smell good. Diffusing essential oils is a great way to do that!
Today I am sharing 48 diffuser blends for winter, since it is just around the corner. Christmas is just over a week away, so I want my house smelling like it!
Safety
Please remember to check out the essential oil safety page if you have not already done so. Essential oils are natural, but some are not safe in every situation.
Many of these blends are safe for children over 6 (some for children over 2), but the ones with rosemary, eucalyptus, and peppermint should not be used around children under 10. Purity is not the issue. They contain a constituents that can cause problems breathing in children under 10.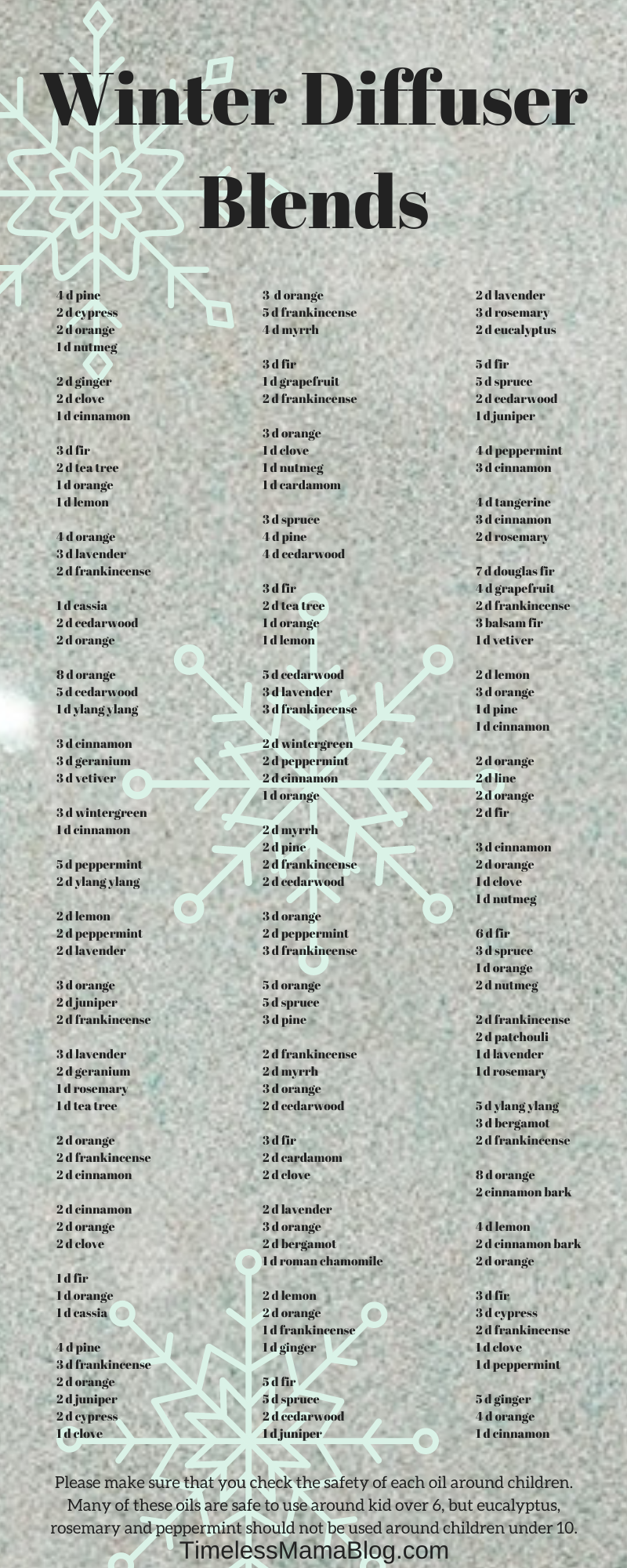 Need an oil diffuser?
[Affiliate link] This is my favorite one that I have used. It's a bit more than some of the ones that use water in them, but it works so much better and uses less oil.