Mother's Day Gift Ideas
Mother's Day is right around the corner! If you need a gift idea for your mother, grandma, wife, or mentor, here are a few that I am loving!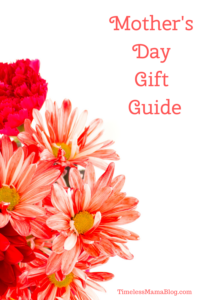 If you would like more information you can click on the image that interests you.
DIY Mother's Day Gifts
If your mom could use some pampering here are some great diy goodies that you can make for her:
Who doesn't like a little pampering? Here are some items that I love to use for a bit of a pick-me up. Earthley has become a staple in our home. Their variety of herbal health and skin care products is wonderful. I have not found a product that isn't amazing yet. These are a few of my favorite items for pampering from them. They run frequent sales, so check out my
Instagram Page
for the latest sale codes!
Orglamix is a company that is dedicated to creating clean body and beauty products. I have used their makeup a lot and love it. They offer a fun
subscription box
that will help pamper your special lady. Each month is different, but you can count on having "4-6 expertly curated, good-for-you, artisanal products including: non-toxic cosmetics, natural and sustainable, cruelty-free goods that you won't find in any other subscription box. Detox your makeup bag & say goodbye to toxic beauty with Orglamix. " Use code Timelessmama for 10%off of your first order!
Garden Tower 2
you can grow 50 plants in a small space, and you simply put scraps to compost in the center. It has holes for worms to crawl through as well.
Amazon
and
Dayspring
have a great selection of Bible journaling accessories that I have really enjoyed.
I hope that you have found this helpful and inspiring! Do you already have a Mother's Day gift for your mother/grandma/sister/friend?