I love the scent of lemon, so this is a delicious scrub.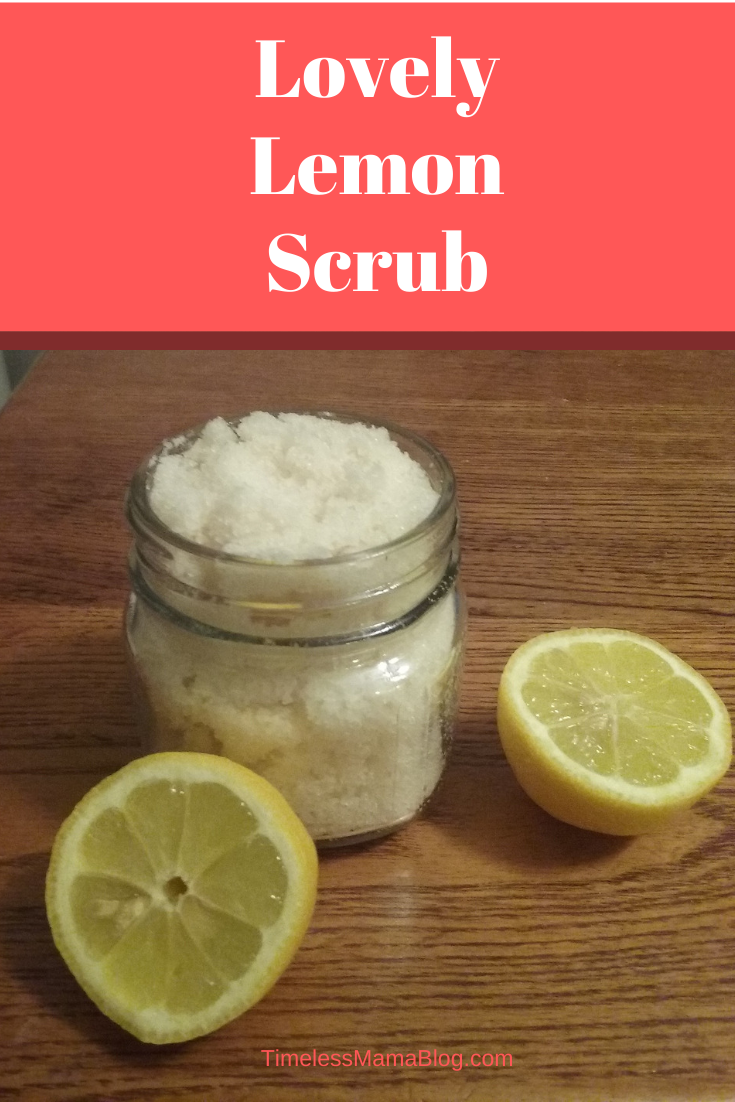 Lovely Lemon Scrub
3 cups of sugar
3.5 ounces coconut or avocado oil
100 drops lemon essential oil
20 drops vanilla essential oil
Mix well and store in air-tight container.
Makes a great gift or addition to a perfect mani/pedi bucket and is great as a pre-shave scrub for your legs (you won't even need shaving cream! Just rinse sugar away and the oil works as a shaving cream substitute).