{This post may contain affiliate links. That means that I earn a commission if you make a qualifyingpurchase through my links (such as Amazon), but it does not change the price that you pay. For more information, please see my disclaimer page.}
What Misfits Market Is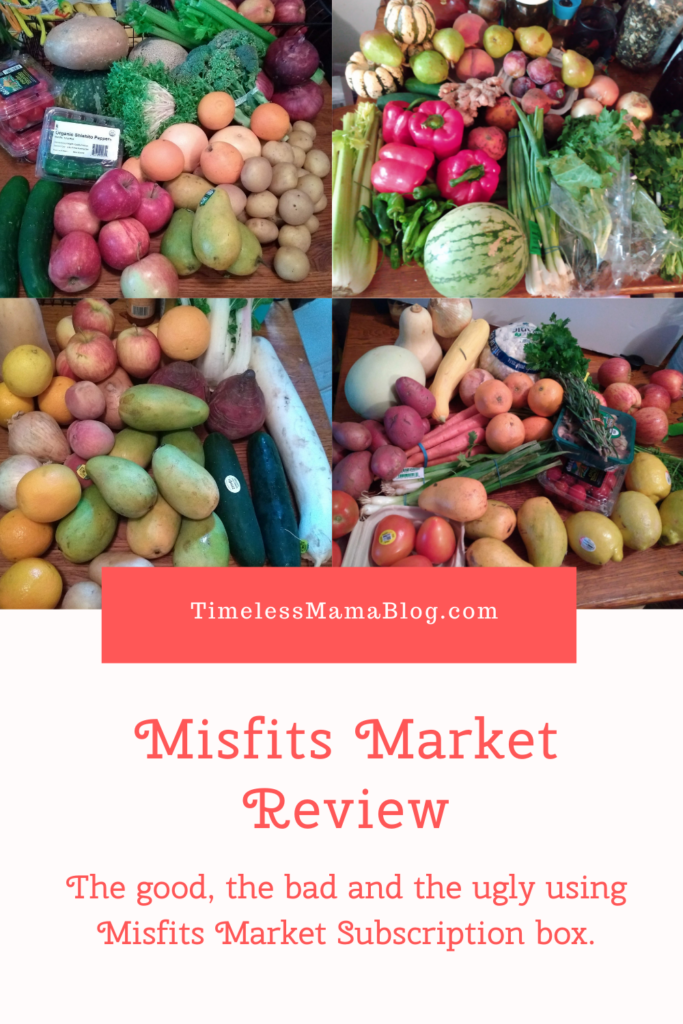 Misfits is a company that takes organic produce that has been passed over by stores and passes it along to you, the consumer.
"Think of us like an online grocery store, except one that specializes in rescuing food that is unnecessarily thrown away. We source high-quality organic produce that has a few quirks—onions that are too small, potatoes that are shaped like your favorite celebrity, and carrots that fell in love and got twisted together. It may sound like a joke, but billions of pounds of this fresh and delicious food is tossed each year because grocery stores only want "perfect" foods on their shelves. We step in and buy this food from hundreds of farms across the country and bring them to your doorstep, saving you money and helping you save the world."
How It Works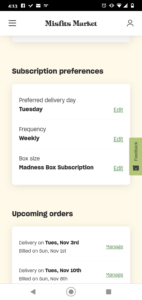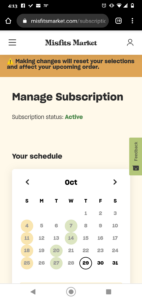 When you sign up, you pick your box size-either the smaller Mischief Box or the larger Madness Box and either weekly, or bi-weekly delivery.
For Mischief boxes, you can expect a mix of 12 different types of fruits and vegetables. For Madness boxes, you can expect 14 different types of fruits and vegetables. You can generally plan on a week's worth of food for 1-2 people in our Mischief Box and a week's worth of food for 3-5 people in our Madness Box.
We get a Madness box and it is perfect for our family of 6.
You also pick the day it will be delivered, they deliver Monday-Sunday, though in some areas like ours they deliver two days a week (we can choose from Tuesday or Thursday.
Choosing Your Misfit Produce
I am very excited that they have recently added choosing your produce to the program.
Before it was interesting to have to find new recipes for produce I had never used before, but now I know that we will use what we get.
They give you selections of produce and you choose from the selection.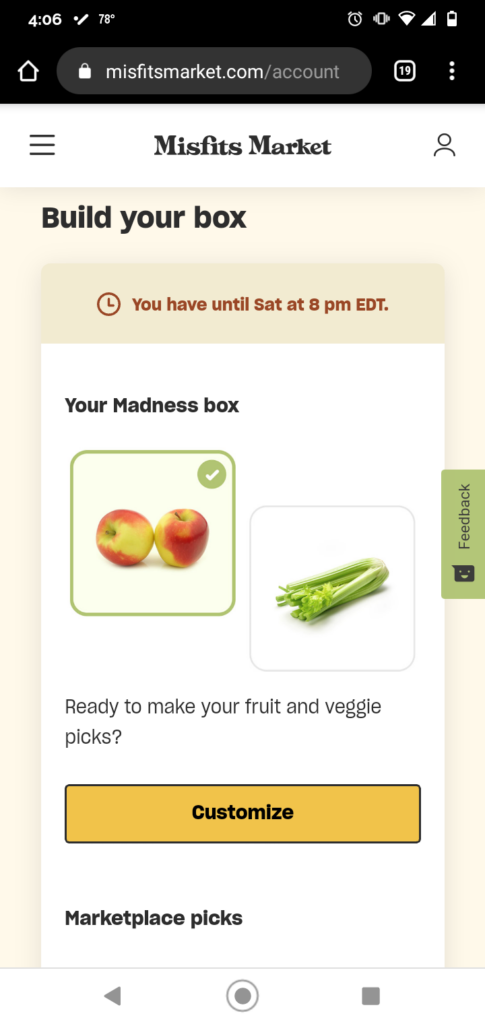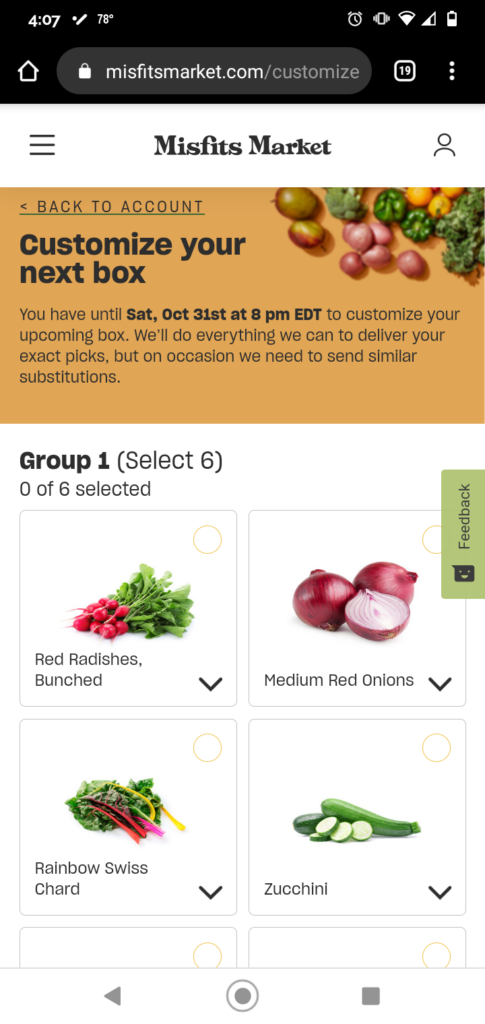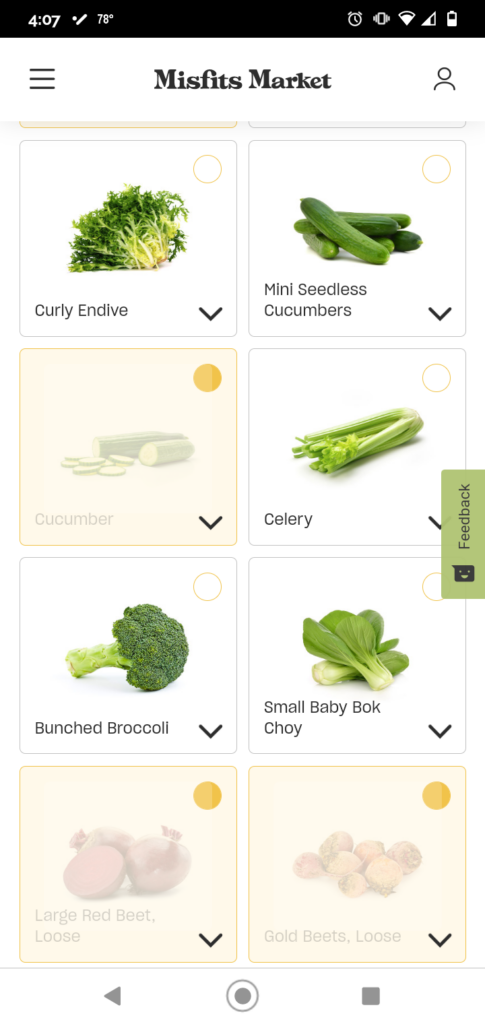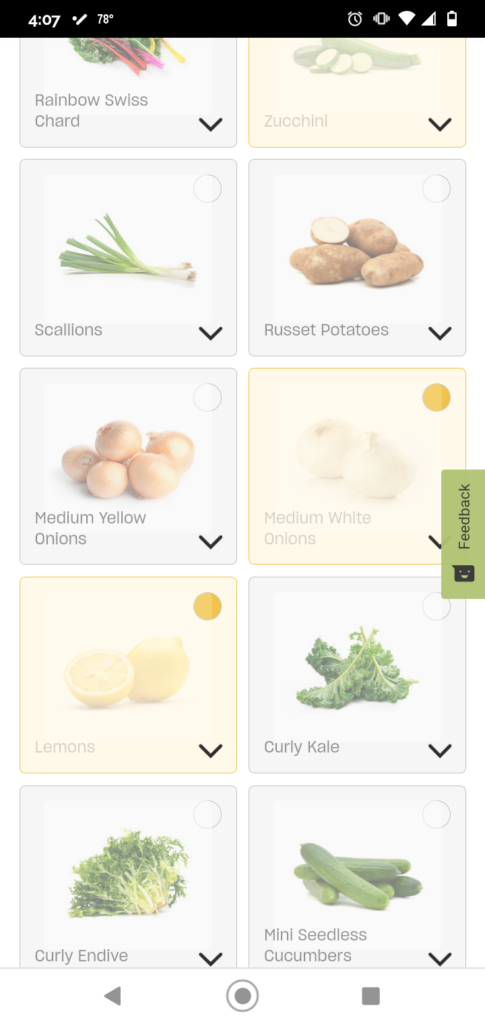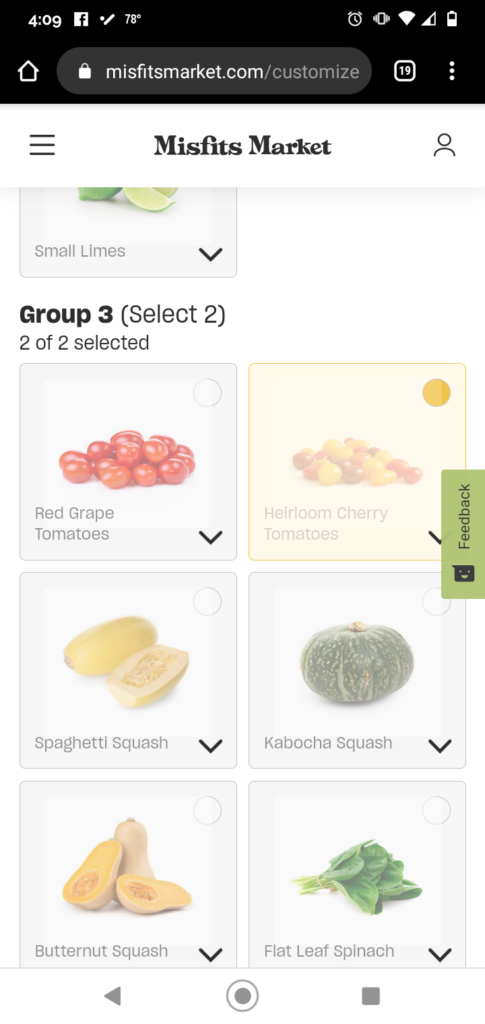 Our box is charged on Sunday, so our selection begins Thursday at 4pm Eastern. When you sign up they will let you know, and you will get an email reminder each week.
I do have a reminder set on my phone a few minutes before so I will be ready because they have run out of some things before. Occasionally in the selection process, and often in the market add-ons (I will get to those in a moment).
Market Place Add-ons
They also carry some pantry staples and special produce that you can add on to your box (prices vary). The products are at a deep discount as well.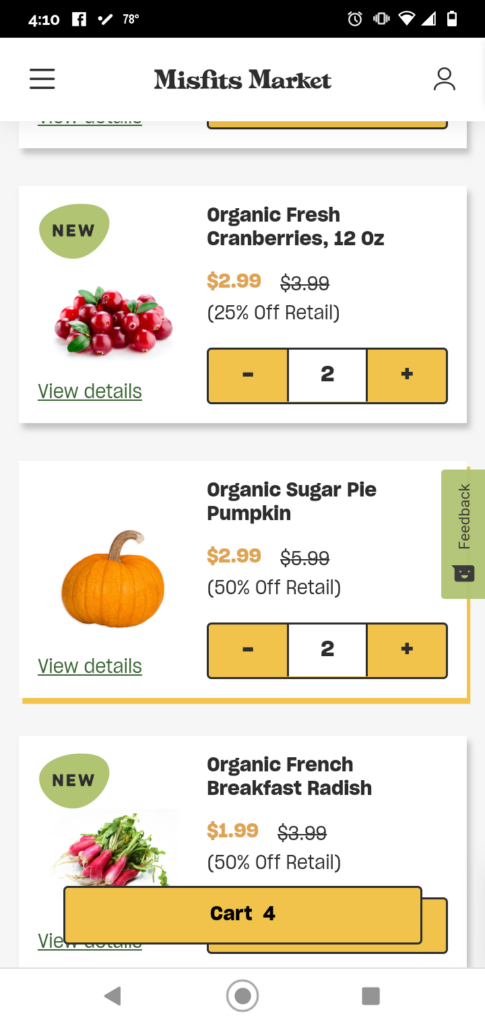 Skipping A Box
If you are going out of town, or need to skip a week due to budget issues, or you have an abundance of garden produce or any other reason under the sun, it is easily done.
Great Customer Service
There have been some hiccups with shipping through FedEx. Some boxes have arrived damaged and with damaged produce.
I simply let them know, snap a few pictures to send and they have been great crediting our account. In the few cases that it has been market add-ons, they have refunded the price of the items.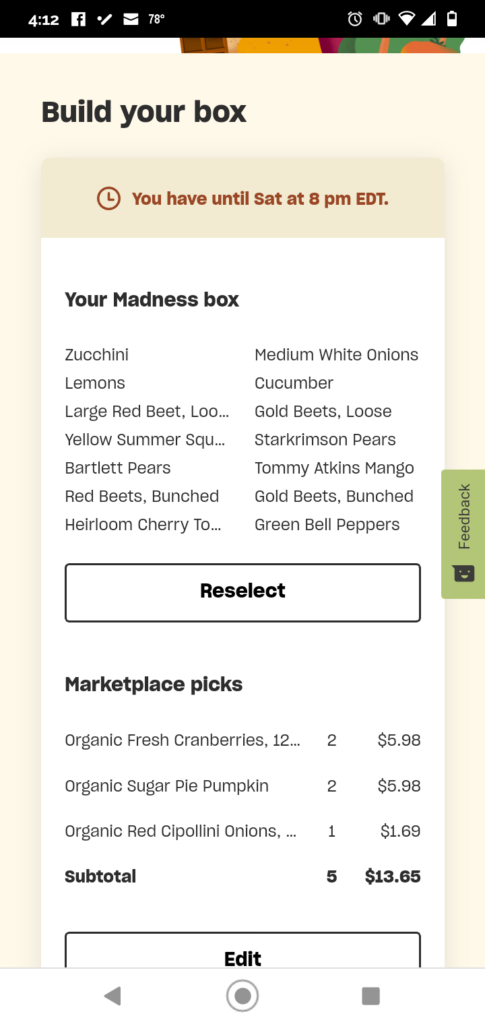 A Special Offer
While not available in all states, they are rapidly expanding their territory.
They have recently added Utah and Idaho.
To celebrate, they are offering new subscribers 30% off of their first box!
Use the code COOKWME-UG5DHY to receive 30% off of your first box (and I will get a discounted box as well!)
Get your Misfits Subscription Started Today!
As a part of trying to care for our bodies, eating clean is important to us, and Misfits Market makes it just a bit easier, and more affordable.
Have you used a produce subscription box before? Which one did you use and how did you like it?