{This post may contain affiliate links. That means that I earn a commission if you make a qualifyingpurchase through my links (such as Amazon), but it does not change the price that you pay. For more information, please see my disclaimer page.}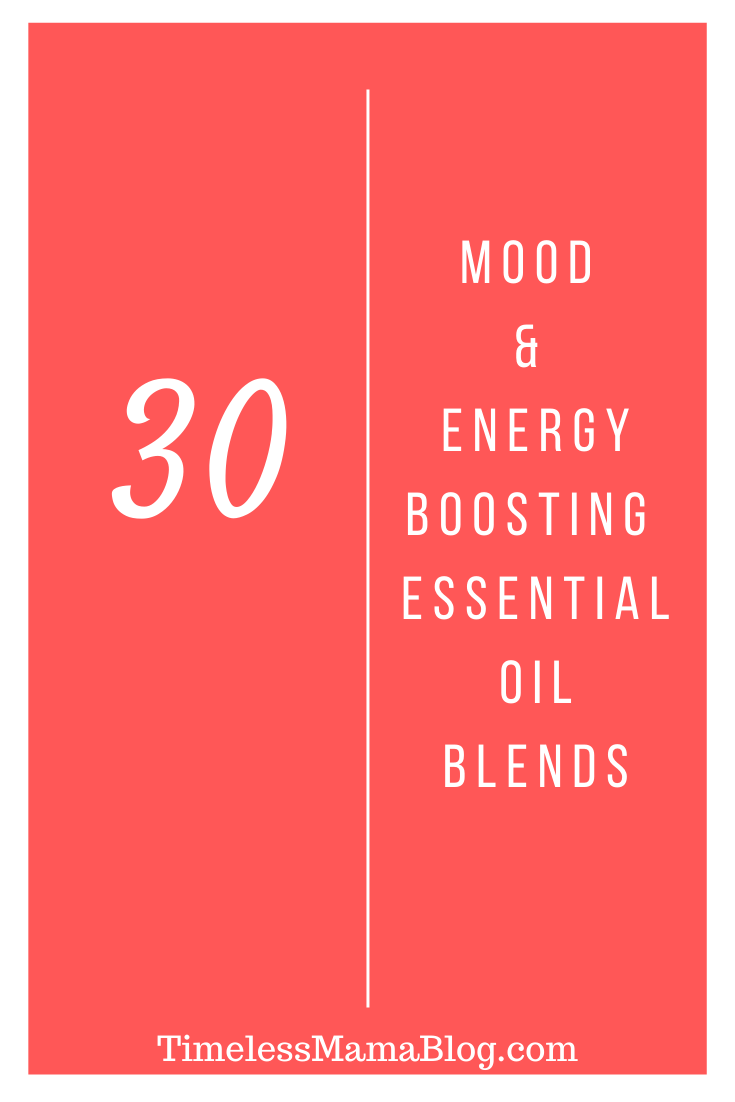 Mood and Energy Boosting Essential Oil Blends" width="200″ height="300″ data-pin-media="https://www.timelessmamablog.com/wp-content/uploads/2016/08/30MoodandEnergyBoostingEssentialOilBlends.png" data-pin-description="30 Essential oil blends to boost your mood and energy. #essentialoils #mood #energy #motivation #homemaking">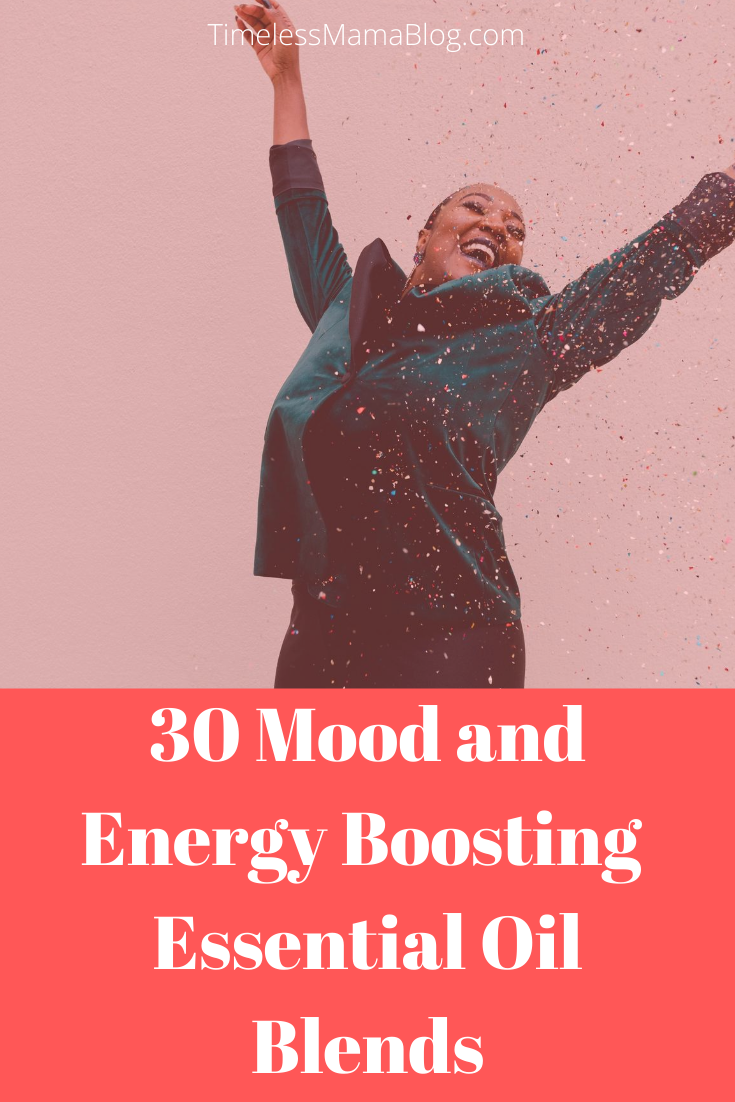 Diffusing essential oils is a great way to make your home smell good, the bonus with essential oils is they affect our moods and mindsets.
These oils are known for their mood and/or energy boosting qualities. Some of these may not be safe to use around young children or pets, or if you are pregnant or nursing, so please be sure that you are using oils that are safe.
My go-to is:
3 drops lemon
3 drops lime
1 drops basil
Here are some blend ideas for you to start with:
Mood– Energy-BoostingEssential-Oil-Diffuser-Blends.png" alt="Mood and Energy Essential Oil Blends" width="735″ height="1102″>
If you would like a printable version, you can download that here.